Draisine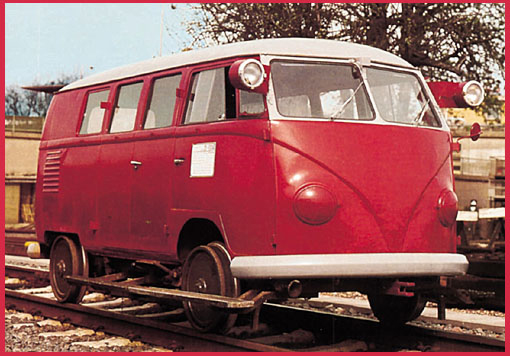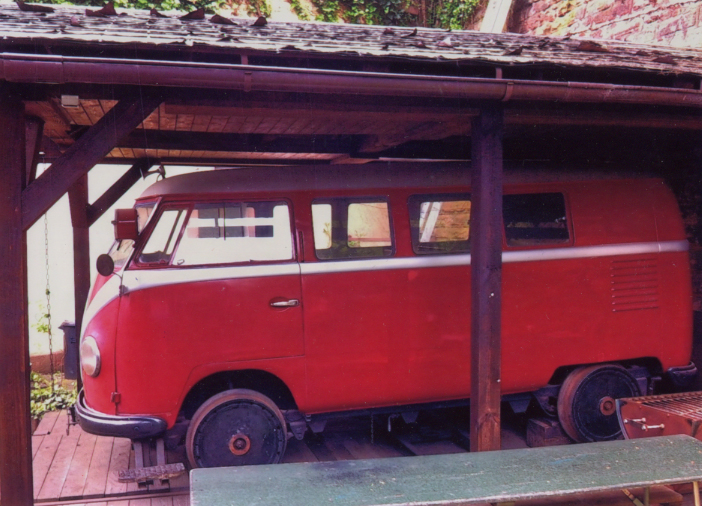 Probably the second-weirdest VW bus conversion:
Draisines were used by the Deutsche Bahn for railroad
maintainence work for many years.
The chassis incorporated a hydraulic device
allowing a single man to lift the vehicle, rotate it,
and set it back down on the tracks going the other way.
Below: foto gallery of other vehicles.