fire truck, Type 21 F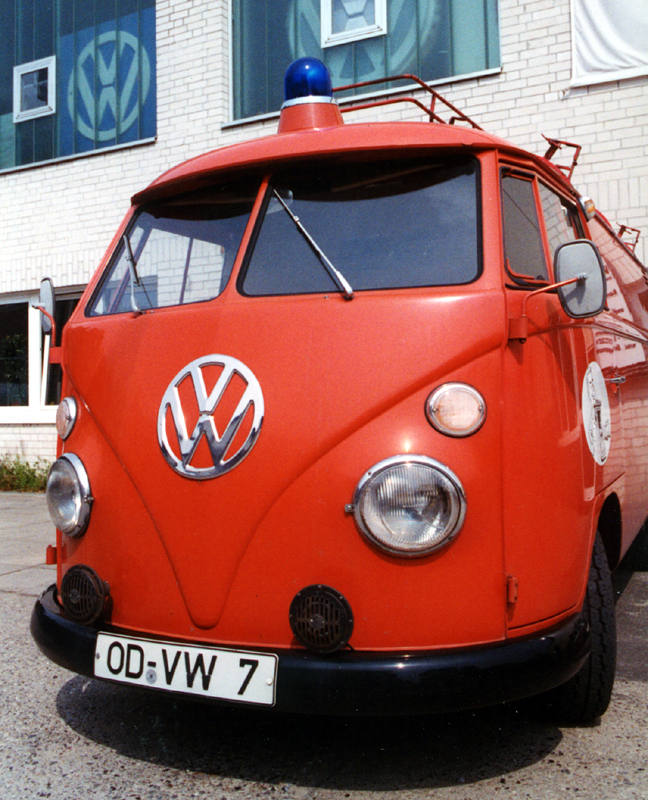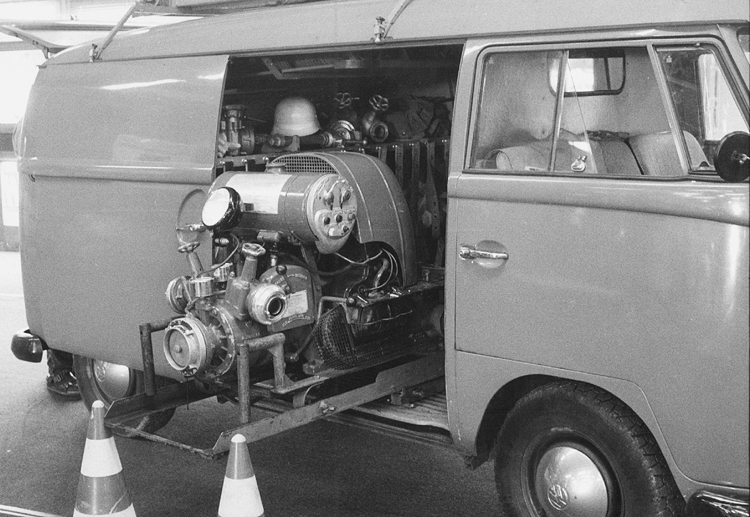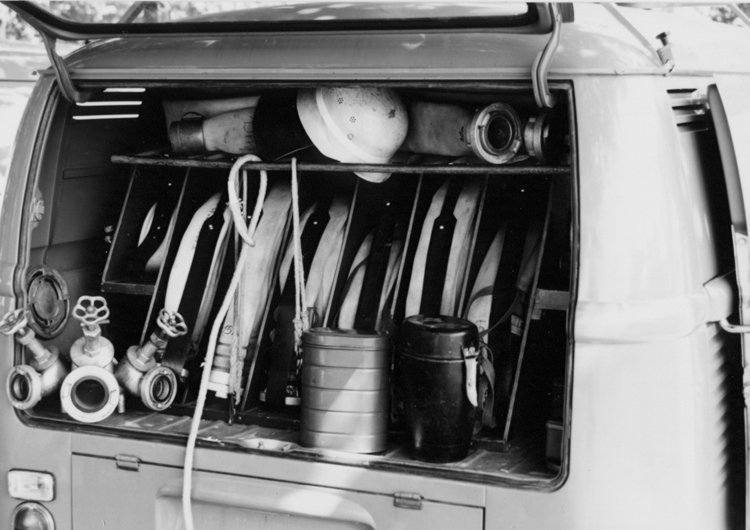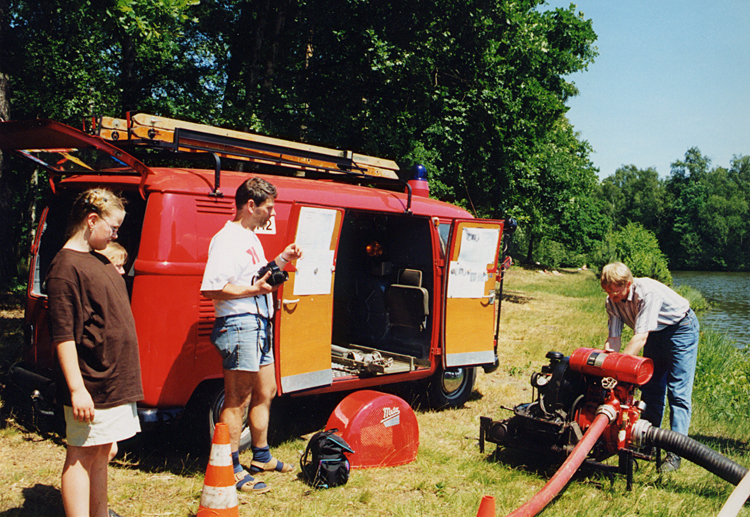 Fire trucks are one of the most sought-after models by collectors
on account of their generally low mileage and good condition.

The fire truck below was still in use when I visited
the Boehringer Mannheim factory in the 1990s.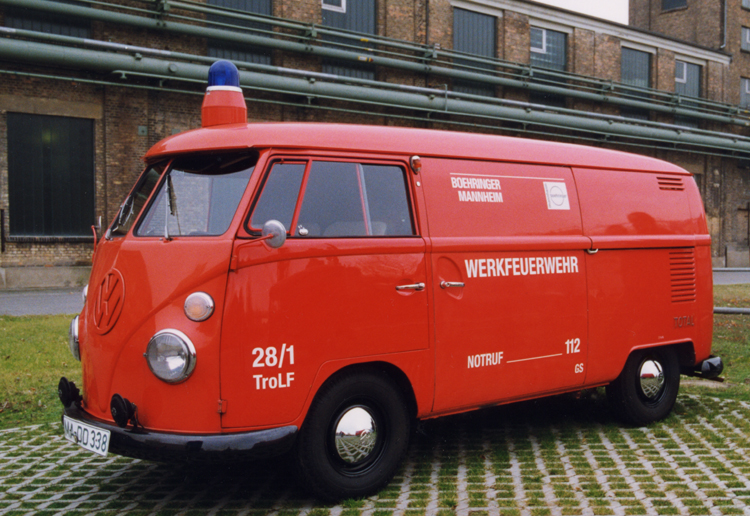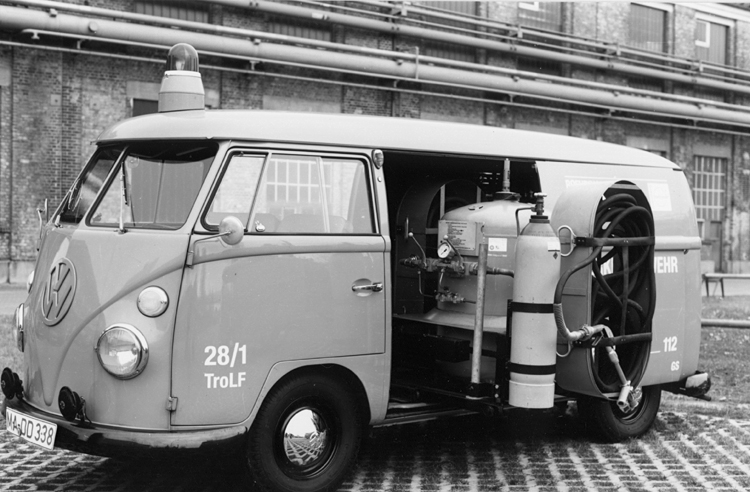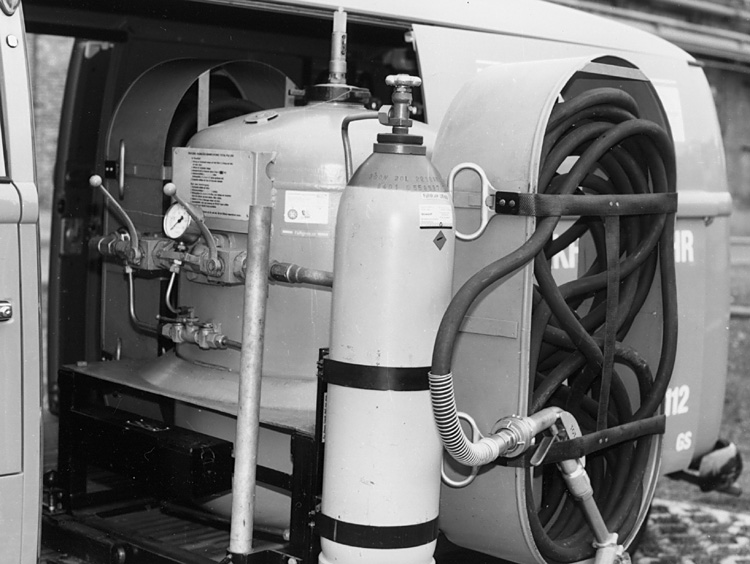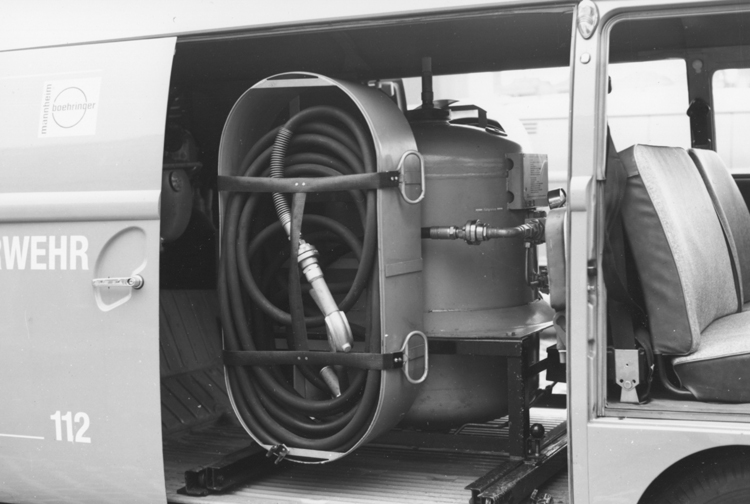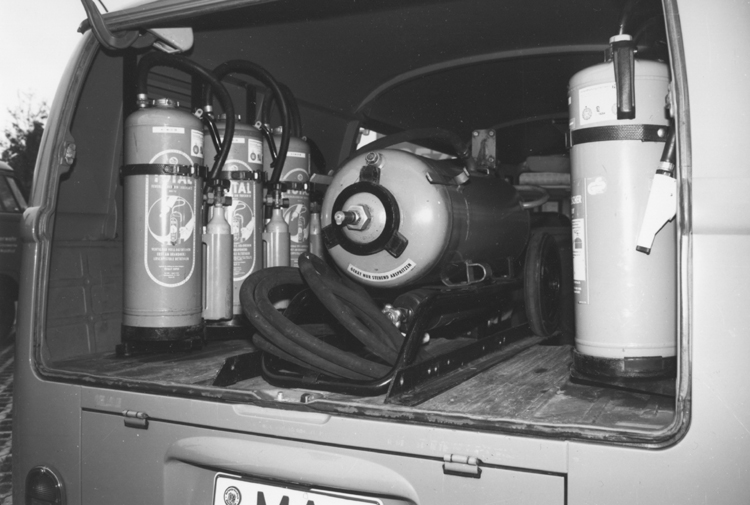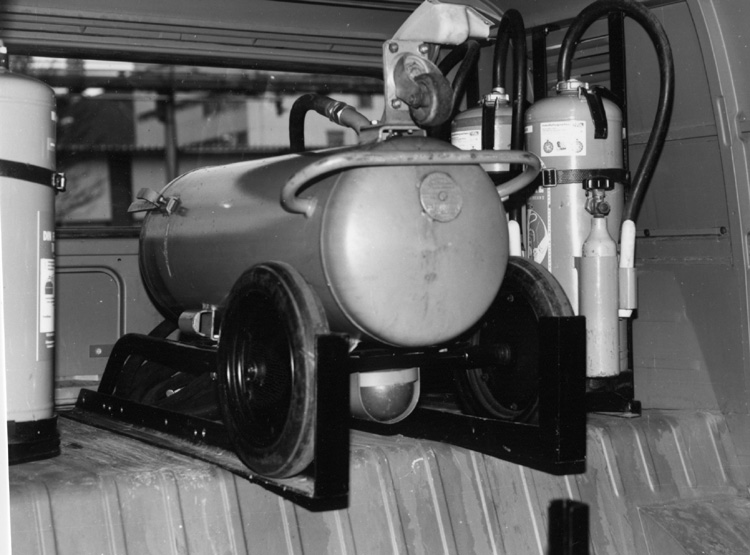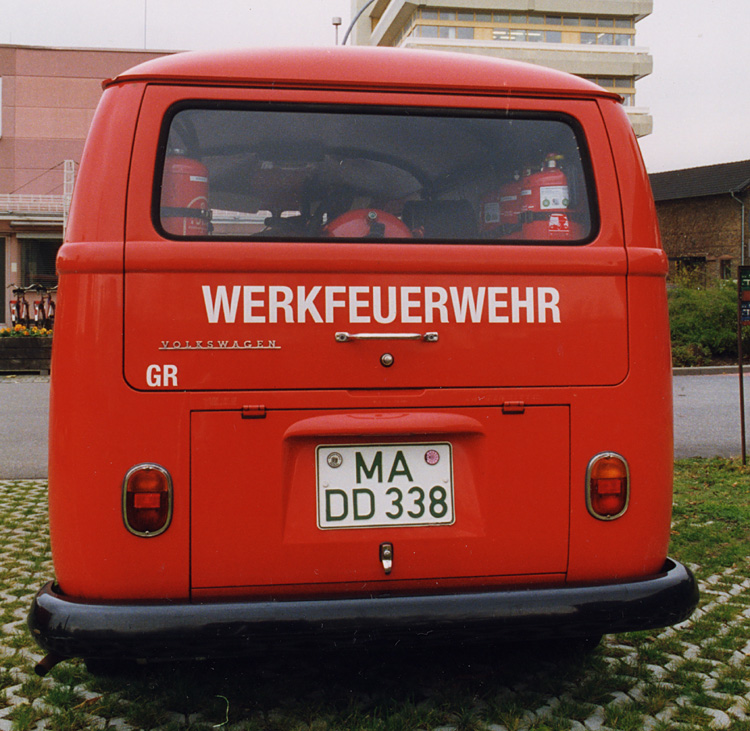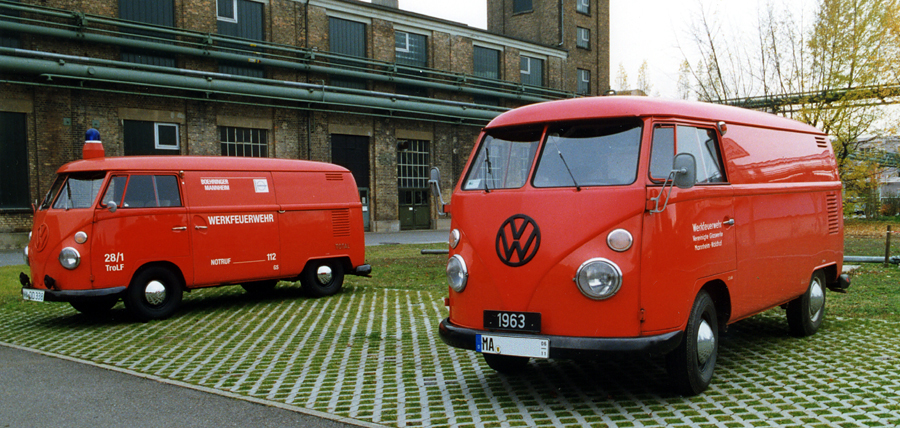 Below: United Glassworks in Mannheim actually had two VW vans
in their factory fire brigade. Both were sold to private owners.
I later found the 'twin', not surprisingly only a few miles away.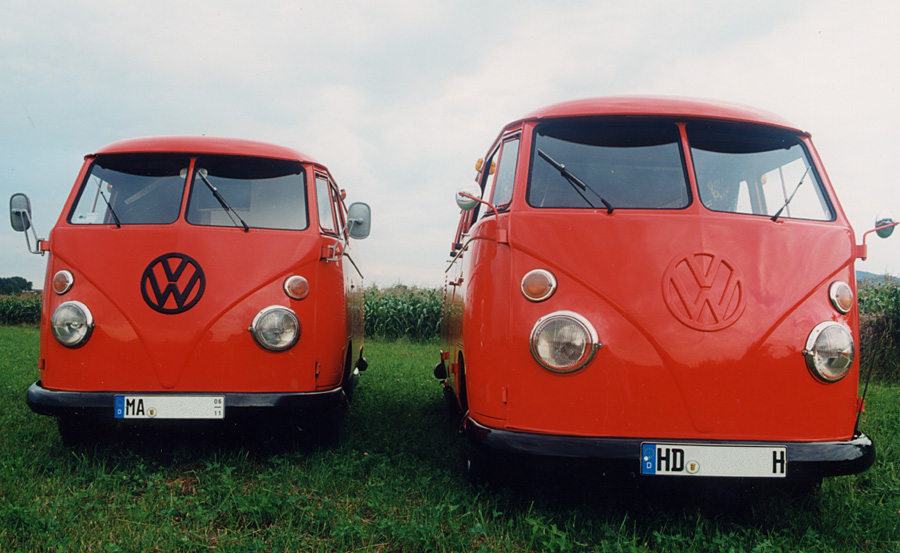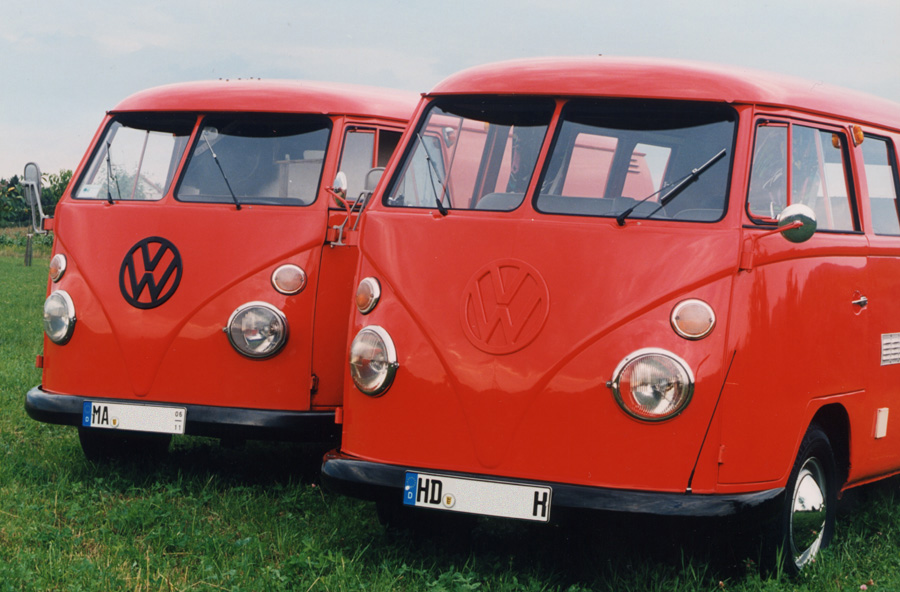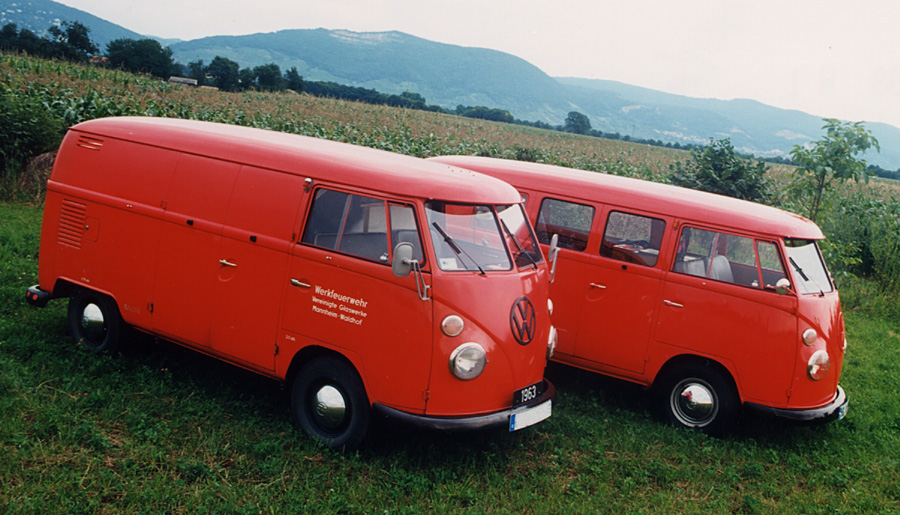 Below: gallery of other vehicles.